Your Business – Your Office – Anywhere
Businesses today are no longer defined by a physical location. Work is being conducted from anywhere at any time and often on any device. Especially for small business owners. Your work follows you far beyond the walls of your office. With our Office Anywhere, your phone, your data, your applications are available in a seamless way.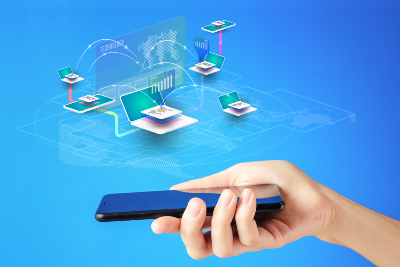 Whether working from home or on the road, on WiFi or wired networks, Office Anywhere allows our customers to choose what applications and services are most important and provide those anywhere, anytime on any device. You might need your business phone to follow you – we provide secure, remote connection to your office phone with all its features. You may want to leave the office in the evening and pick up on that important document when you get home, through our virtual solutions this is possible. By extending the capabilities of your business through to your mobile device or laptop, notepad or home computer, you can stay connected to customers, vendors and employees—more seamlessly than ever before.

ACCESS YOU WANT
Don't leave your business contacts behind. Access contact information stored on your office phone from your mobile device or computer. Access customer data or company data in a secure way from any of your devices.

FLEXIBILITY YOU NEED
No more sweating over a missed deadline or call. Retrieve information from anywhere.

SERVICE CUSTOMERS EXPECT
Your customers never need to know you're away. React to their needs from anywhere on any device.